Start Time
Client To Confirm
Your Glencoe & Fort William Private Tour takes in the Historic West Coast of Scotland.
Your day is planned to cover all the sights and attractions that Glencoe and Fort William have to offer, with no waiting for other passengers.
With Door to Door service from Glasgow and a customisable itinerary your Scottish adventure starts here.
Explore Scotland with an experienced Local Scottish Driver
Admire panoramic views over the spectacular Trossachs National Park
Discover top Scottish attractions like Glencoe and Fort William
Hassle-free Door to Door round-trip transport from any Edinburgh location
Stirling Castle (Pass By):
As you journey North toward the Scottish Highlands you will pass Stirling with its imposing castle towering over the City and welcoming you to the Scottish Highlands.
Mobility: Easy
Callander (Pass By):
Callander is a bustling tourist town situated on the River Teith, west of Stirling, and gives visitors a taste of the Highlands. It is set dramatically beneath high, wooded crags, and gained fame as the location for the original Doctor Findlay's Casebook television series.
Mobility: Easy
Falls of Dochart:
The beautiful Falls of Dochart run through the small town of Killin, in Loch Lomond & The Trossachs National Park. Located at the western end of Loch Tay, the famous white waters of the Falls of Dochart can be viewed from the village's bridge. Admire the misty spray rising in the air as the waters of the river crash into the rocks then flow around the Islands of Inchbuie, known as the traditional and ancient burial place of Clan Macnab.
Mobility: Medium
Crianlarich (Pass By):
The village of Crianlarich is located in Glen Strathfillan to the north of the Trossachs, some eight miles north of the head of Loch Lomond. A tradional Scottish Highland stop and an ideal place to stop and grab some fresh Scottish air.
Mobility: Easy
Glencoe Visitor Centre:
No description can recreate the impact of seeing Glencoe for the first time. It has long been one of Scotland's most famous places, known equally for its rare beauty and sorrowful past. Discover its remarkable history, landscape and wildlife, as well as the backdrops for films including 'Braveheart', 'Rob Roy' and 'Skyfall'. Transformed in 2019, our eco-friendly visitor centre, nestled in a woodland glade, is an essential starting point for your adventures in Glencoe. Get a taste of the stories that make the glen so special and discover more about walks, weather, wildlife to spot and things to do on your visit.
Mobility: Medium
Fort William:
Located in Lochaber in the West Highlands, the town is often described as the 'Outdoor Capital of the UK'. With Britain's highest mountain Ben Nevis, the surrounding area has some of the most stunning scenery in Britain. Explore the town and complete some souvenir shopping along the way.
Mobility: Medium
Loch Lubnaig (Pass By):
Loch Lubnaig is a small but stunningly located stretch of freshwater nestling between two striking mountains, Ben Ledi and Benvane to the south-west and Ben Vorlich to the north-east. A bird's eye view of the loch (or take look on a map), reveals how it came by its name, for Lùbnaig means crooked in Gaelic.
Mobility: Easy
The Kelpies (Pass By):
As you get closer to Edinburgh we will pass The Kelpies, the world's largest equine sculptures. Two gigantic, gliniting horse heads rising to the sky. Monuments in tribute to the horse power heritage of industrial Scotland.
Mobility: Easy
Your day is planned to cover all the sights and attractions of The Scottish Highlands at your pace, with no waiting for other passengers.
If there is something you really want to see Aura will ensure it is added to your itinerary.
With so many places to visit our sightseeing tour allows you to sit back and relax in luxury taking in the stunning scenery and if you want to stop you can.
Just remember this is Your Day Your Way!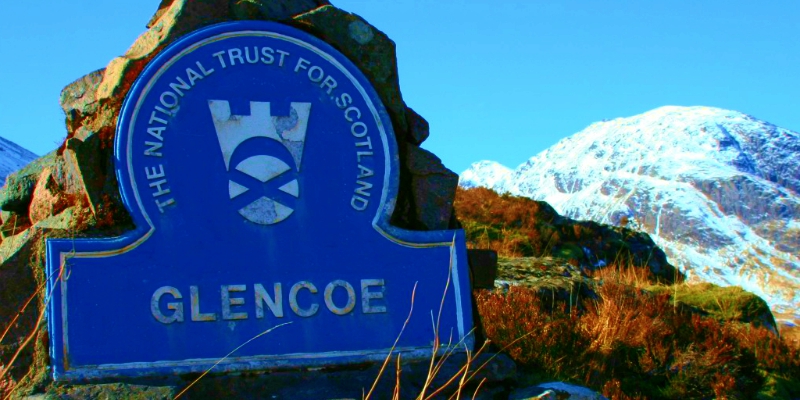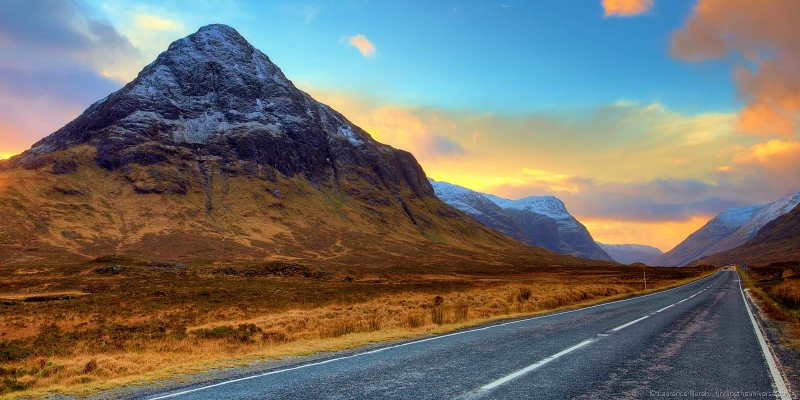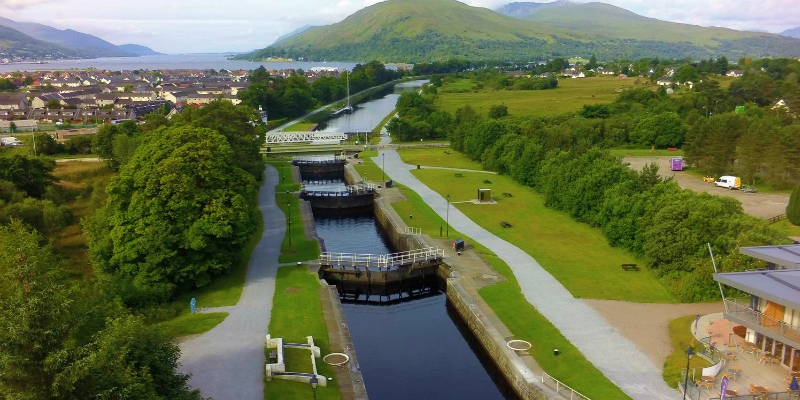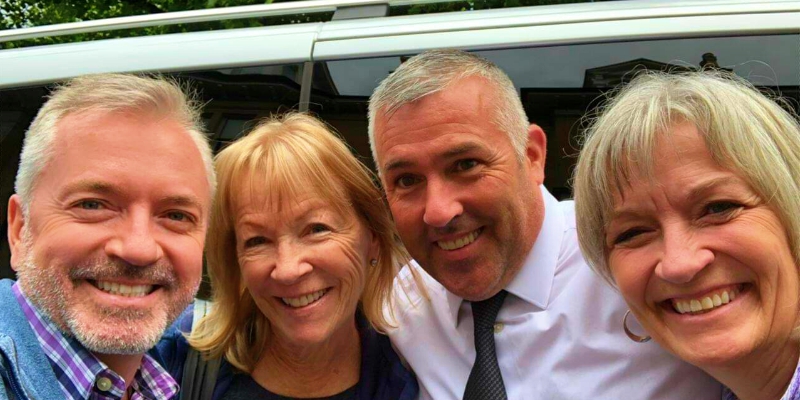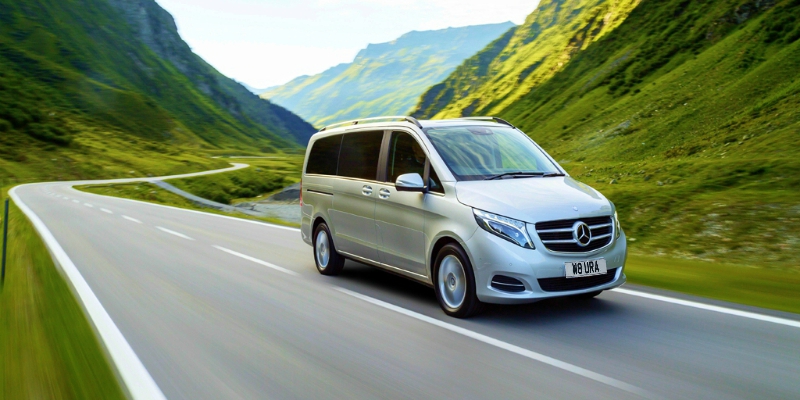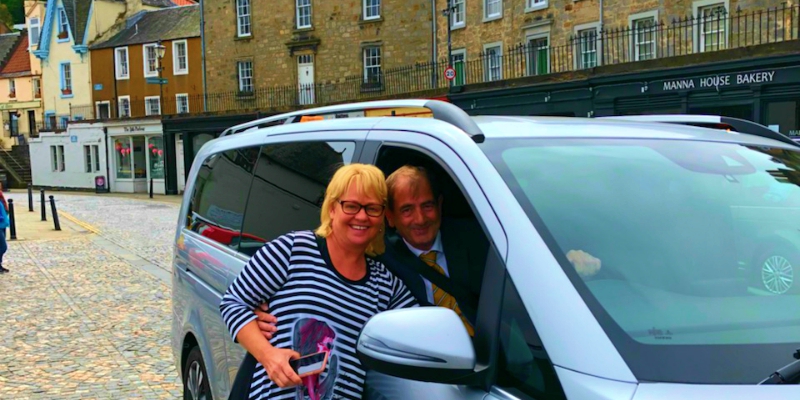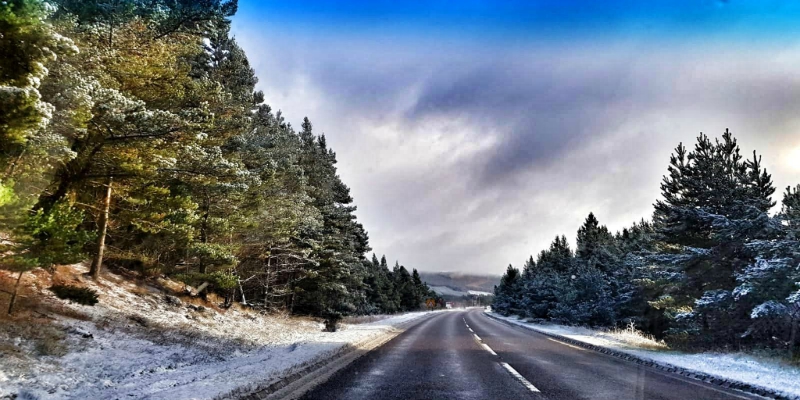 Luxury Private Tours in Scotland
Loch Lubnaig, Falls of Dochart, Green Welly Shop, Glencoe, Callandar, Crianlarich, Fort William, Commando Memorial, Stirling, The Kelpies, Three Sisters of Glencoe, Ben More
Why choose Aura Journeys?
Private Scottish Day Tours & Shore Excursions from Edinburgh
Years of experience providing Private Day Tours and Shore Excursions in Scotland from Edinburgh.
We pride ourselves on the High Quality service given to every client and traveller, from first contact to Journeys end.
Local Scottish Drivers provided with every Journey, Tour and Shore Excursion.
Drivers have completed the Aura Journeys driver training program which has continual reviews and assessments.
Vehicles all offer complimentary Wi-Fi and Bottled water along with being valeted prior to your journey.
Our Tour and Shore Excursions are available to all visitors to who require a reliable professional service in Edinburgh.
Luxury Private Tours in Scotland