Your Distillery Excursion takes in two of our famous Whisky Distilleries, with Door to Door service using a luxury Mercedes Benz vehicle and a local Scottish chauffeur with years of experience and stories. Your day is at your pace, with no waiting for other passengers if there is something you really want to see we will discuss this with you to get it added to your itinerary. With a private excursion it allows you to sit back and relax in luxury taking in the stunning landscapes, and if you want to stop you can.
Experience Two Scottish Highland Whisky Distilleries with your own Private Driver
Explore in comfort come rain or shine with a Private Tour by Luxury vehicle
Benefit from the personalised experience of a Luxury Private Tour & Local Scottish Driver
Enjoy a Dram or Two of the Water of Life with Door to Door Service from any Edinburgh Location
Forth Bridges:
Our first stop is at the World-Famous UNESCO-listed Forth Bridge, we stop in South Queens Ferry and allow you time to experience the awesome sight of the Forth Bridge. Once Photos are complete we then set off for the crossing of the Forth over the road Bridge.
Blair Athol Distillery:
One of the oldest working distilleries in Scotland. After enjoying a leisurely conducted tour, you can mull over the distinctive character of the finished article as you sip your dram of Blair Athol 12 Year Old. Blair Athol Distillery stands at the gateway to the Scottish Highlands in the picturesque town of Pitlochry, Perthshire. Set in open moorland south of the town, in the foothills of the Grampian mountains, Blair Athol's ancient source of water – the Allt Dour – flows through the grounds from the slopes of Ben Vrackie, contributing to the whisky's, mellow quality and smooth finish.
or
Edradour Distillery: (Not Open Year Round)
A Warm Welcome to Edradour, world renowned as the smallest traditional distillery in Scotland and arguably the most unique. Dating back to 1825, Edradour, stands alone as the last stronghold of handmade single malt whisky from a farm distillery still in production today. Hidden in the very heart of Perthshire, this picturesque 'little Model Village' of Edradour is steeped in a history of intrigue to inspire the imagination. And, with matchless commitment to retaining authentic small scale production, Edradour uniquely boasts over 25 distinctive expressions of Highland Single Malt Scotch Whisky with their wonderful characters and flavours. A visit to Edradour is an unforgettably stimulating experience. See whisky being made first hand amidst sights, sounds, smells and most importantly the exquisite tastes you will always remember.
Loch Lubnaig:
Once your first distillery visit is completed you will make your way into the Trossachs, driving by Loch Earn and Loch Lubnaig. While enroute you are able to stop and take advantage of the stunning views, with plenty of photo opportunities and a walk along the banks of one of our famous Lochs.
Highland Town of Callander:
Next stop is the town of Callander which serves as the eastern gateway to the Loch Lomond and Trossachs National Park and is regarded as the "Gateway to the Highlands". Spend time walking around the town visiting the small shops and sampling local produce, if you did not book a Scottish Picnic there are plenty of places to have lunch from Tea Rooms to Local Inns there is something for all.
Deanston Distillery:
Located on the banks of the River Teith and started life back in 1785 as a cotton mill until 1966 where it transformed into today's distillery, the only distillery in Scotland to be self-sufficient in electricity with its power coming from the River Teith. Tours are run hourly, if you wanted to experience the Heritage Tour then advance booking is required.
National Wallace Monument (Pass By):
On your journey back towards Edinburgh you will pass the National Wallace Monumant, one of Stirling's most distinctive landmarks, overlooking the scene of Scotland's victory at the Battle of Stirling Bridge.
Stirling Castle (Pass By):
As your journey back to the capital continus you will pass Stirling with its imposing castle towering over the town.
The Kelpies (Pass By):
The worlds largest equine sculptures. Located next to the Forth & Clyde Canal, standing at 100ft tall and weighing more than 300 tonnes each, the magical Kelpies are a man-made wonder and a feat of engineering. The works of art, created by artist Andy Scott, have become iconic on the landscape after being modelled on real-life icons of times gone by — Clydesdale horses Duke and Baron. The Kelpies represent the lineageof the heavy horse of Scottish industry and economy, pulling the wagons, ploughs, barges and coalships that shaped the geographical layout of Falkirk.
Your day is planned to cover Two Scottish Highland Distilleries at your pace, with no waiting for other passengers. It is your day if there is something you really want to see Aura will ensure it is added to your itinerary. With so many places to visit our private tours allows you to sit back and relax in luxury taking in the stunning scenery and if you want to stop you can. Just remember this is Your Day Your Way!
Distillery Tour Details: (Please Click Below)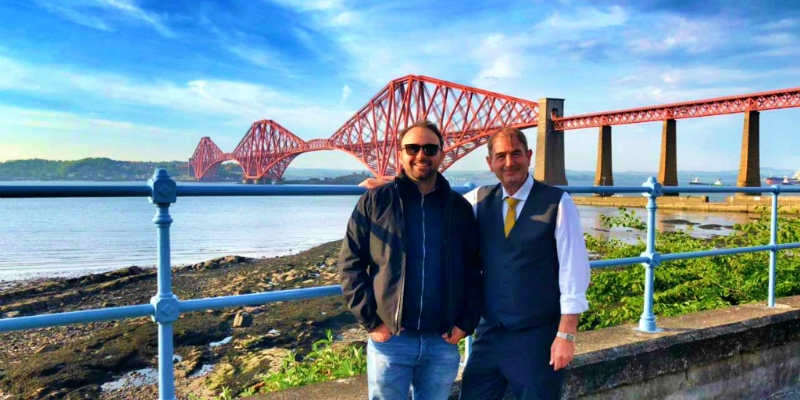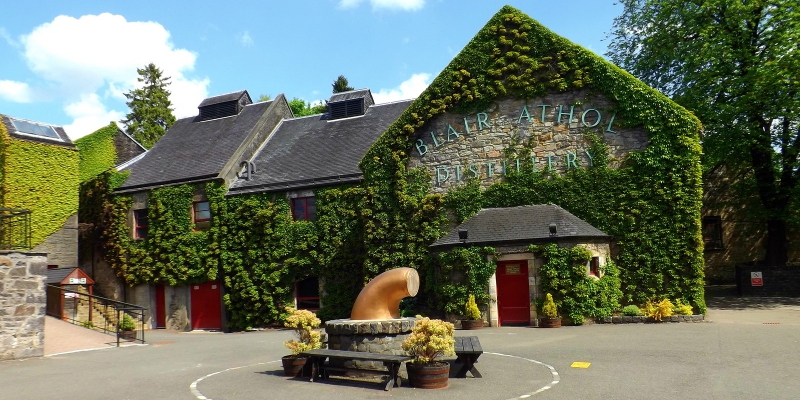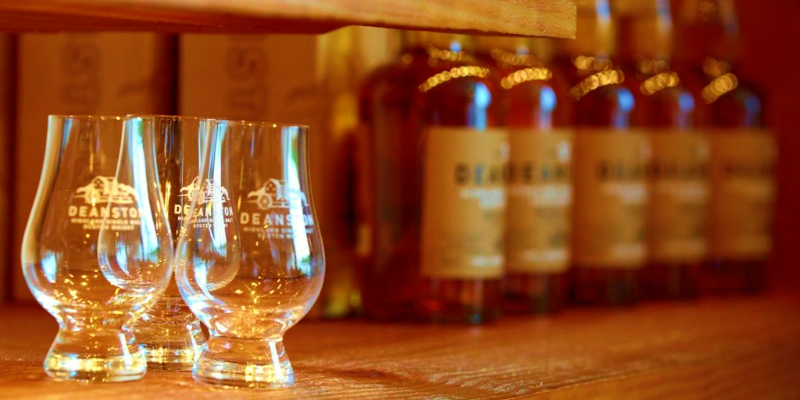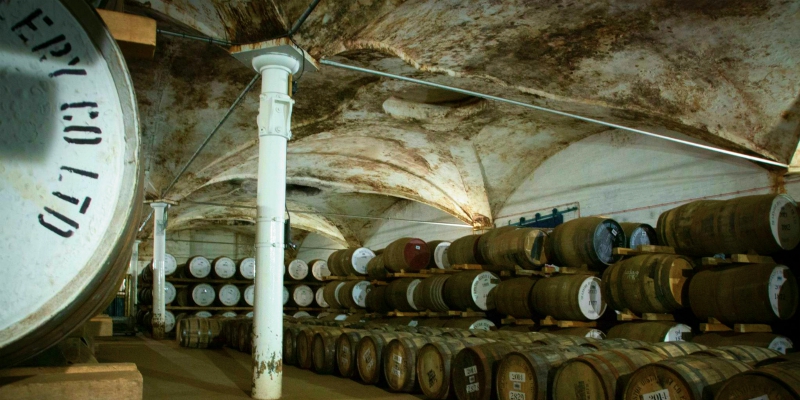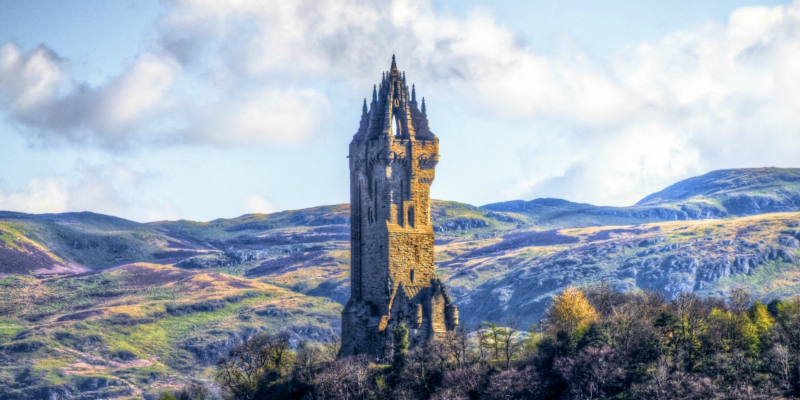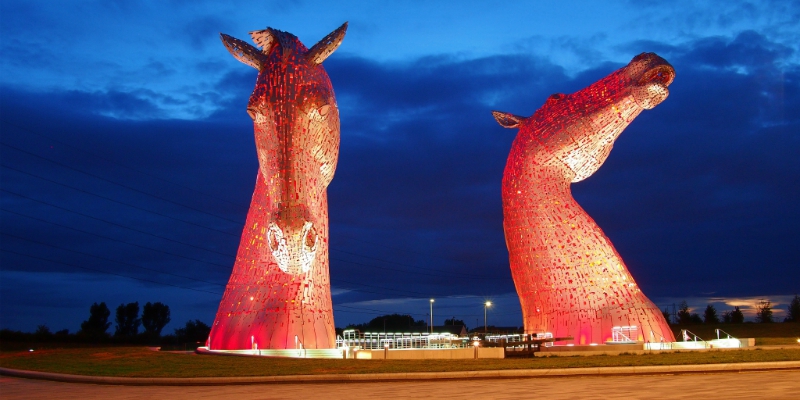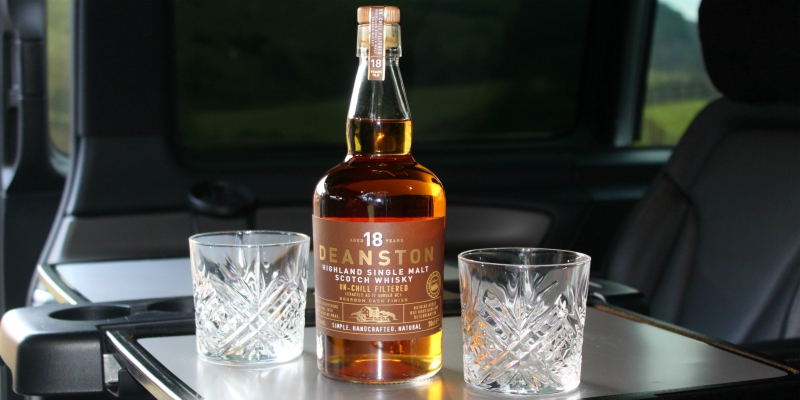 Luxury Private Tours in Scotland
Forth Bridges, Blair Athol Distillery, Dewars Distillery, Erandour Distillery, Pitlochry, Callendar, Deanston Distillery, Loch Lubnaig, Scottish Highlands
The itinerary above is only a guide as other historical sites can be incorporated into a tailored sightseeing tour of your own making. The Tour price does not include your entrance fees, lunches, dinners or the chauffeurs gratuity.
Luxury Private Tours in Scotland