Your Scottish Gin and Whisky Distillery Experience offers you a full day discovering our Famous water of life and Gin, with the luxury of an experienced Local Scottish Driver and Door to Door Service.
With Door to Door service from Glasgow along with both Distillery Tours, The exclusive Warehouse 4 Tour of Deanston Distillery and The Battle Strength Tour at Stirling Gin Distillery. Your Luxury Private Tour is customisable, remember this is "Your Day, Your Way"
Door to Door service from Glasgow
The Warehouse 4 Experience at Deanston Distillery (Entrance Included)
The Battle Strength Tour at Stirling Gin Distillery (Entrance Included)
The Services and Stories of a Local Scottish Driver
The Kelpies:
The worlds largest equine sculptures. Located next to the Forth & Clyde Canal, standing at 100ft tall and weighing more than 300 tonnes each, the magical Kelpies are a man-made wonder and a feat of engineering. The works of art, created by artist Andy Scott, have become iconic on the landscape after being modelled on real-life icons of times gone by – Clydesdale horses Duke and Baron. The Kelpies represent the lineage of the heavy horse of Scottish industry and economy, pulling the wagons, ploughs, barges and coal ships that shaped the geographical layout of Falkirk.
Deanston Distillery (Entrance Included):
Warehouse 4 Experience: Hidden away from the outside world, the warehouse experience lets you enjoy an exclusive whisky tasting, straight from our casks. Held in a converted old cooperage which now houses some of our maturing whiskies, this is a unique experience you won't forget. There is also an opportunity for you to purchase a 20cl bottle filled and labelled by yourself. A tasting of three of our whiskies straight from the cask in Warehouse 4. (Visitors under 18 years old are welcome on the distillery tour, but are not admitted to the W4 experience)
Roman Bank: Lunch
Set within its own gardens and woodlands on the banks of the River Teith the Roman Camp is the perfect Scottish location for lunch. The hotel provides a peaceful setting in lovely gardens in which to enjoy delicious food in either of our two restaurants or a leisurely afternoon tea in our drawing room.
The National Wallace Monument:
A national landmark, where visitors discover the life and legacy of the patriot and martyr Sir William Wallace. See Wallace's legendary battle-sword – the centrepiece of the magnificent Hall of Heroes, and enjoy panoramic views from the Crown. The National Wallace Monument One of the most distinctive landmarks on the Stirling skyline – The National Wallace Monument commemorates the Scottish patriot and martyr who triumphed over King Edward's army at The Battle of Stirling Bridge. As you climb towards the crown of the famous tower, each level tells the story of Scotland's National Hero, and shows how his part in the history of Scotland has been recognised through the generations – The Hall of Arms shows how The Battle of Stirling Bridge was fought and won, and how the weapons of the time were used by Scottish and English warriors, with a film depicting Wallace and Andrew de Moray in conversation after the encounter. The Hall of Heroes tells the story of how Wallace has been acclaimed as Scotland's first National Hero. The centrepiece in this gallery is the Wallace Sword, which struck fear into the hearts of Wallace's enemies. Surrounding the sword are the busts of Scottish heroes from Robert the Bruce to Robert Burns, each telling a story about their place in Scotland's history. On the third floor you can discover the story behind the building of the Monument, and younger visitors will be able to have a go at building their own monument! From the crown of the Monument – the panoramic views stretch out towards Loch Lomond, The Pentland Hills, Fife, and The Firth of Forth.
Stirling Gin Distillery Experience (Entrance Included):
Finish your Luxury Distillery Experience at Stirling Gin Distillery with the "Battle Strength Tour" You will be welcomed to our distillery with a bespoke cocktail, lovingly crafted and beautifully served. Our tour guide will take you through the history of our brand and how we came to own Stirling's first legal distillery, followed by some of Stirling City's most fascinating stories. From there you will be shown our still room and bottling and packaging space while getting an in-depth insight into how gin is created and distilled. After this you will be directed to our unique tasting tables where you will be shown how to make the perfect G&T. You will also be given a taste of our stunning gin liqueurs, The Red Cap and The Green Lady, and told about the mythology and history behind their names. Your tour will conclude with a generous sample of our latest creation, Battle Strength Gin. This 55% spirit will be accompanied by a selection of hand-crafted chocolates especially made to suit our gin.
Your tour is planned to cover two Scottish Distilleries, a Private Tour with no waiting for other passengers. If there is something you really want to see Aura will work with you to create the very best Scottish Experience.
With many places to visit our tour allows you to sit back and relax in luxury taking in the stunning scenery and if you want to stop you can. Just remember this is Your Day Your Way!
Distillery Tour Details: (Please Click Below)


Lunch is

NOT

Included and Paid by Travellers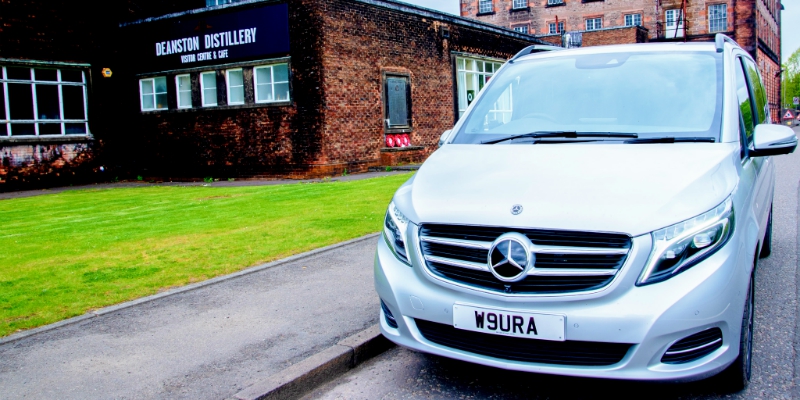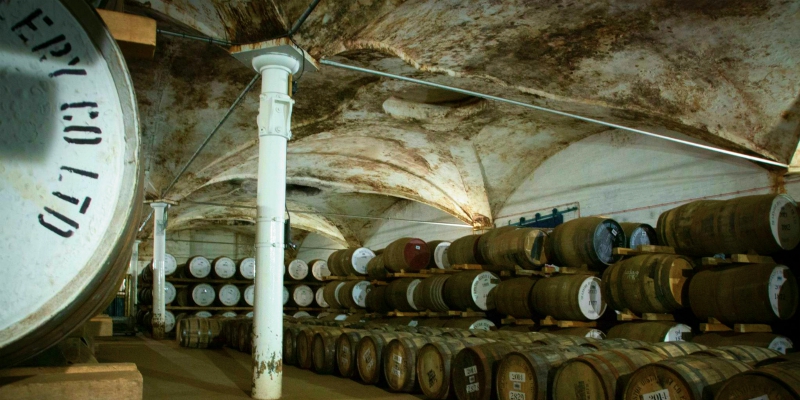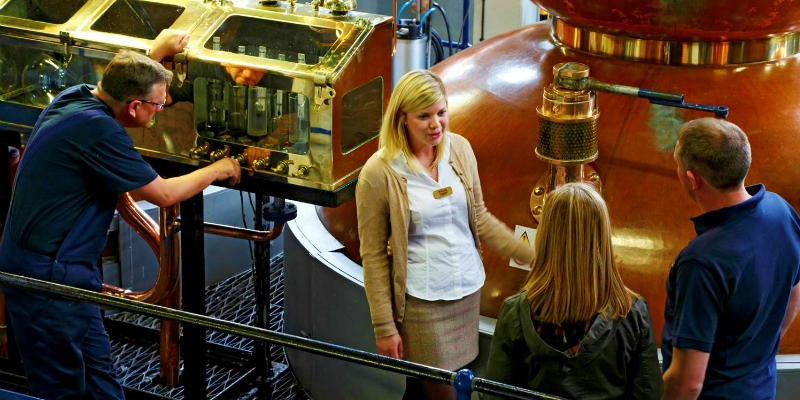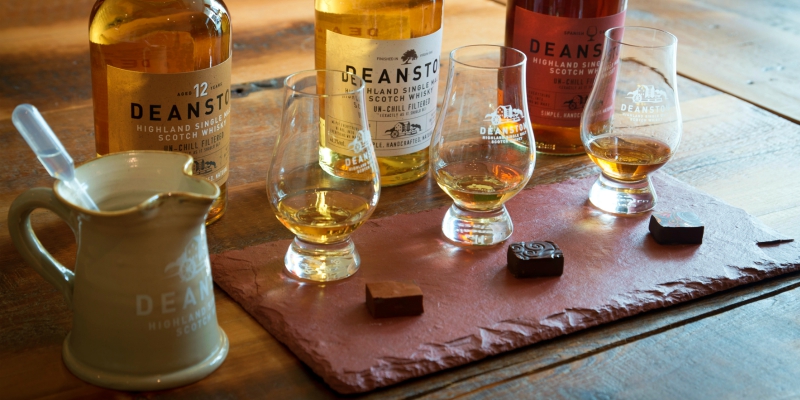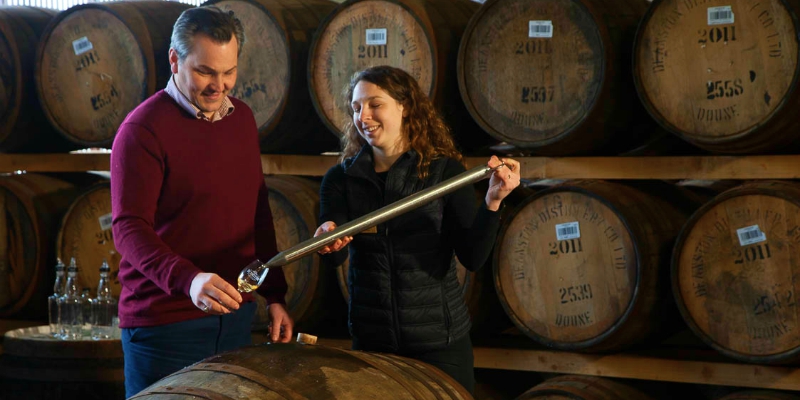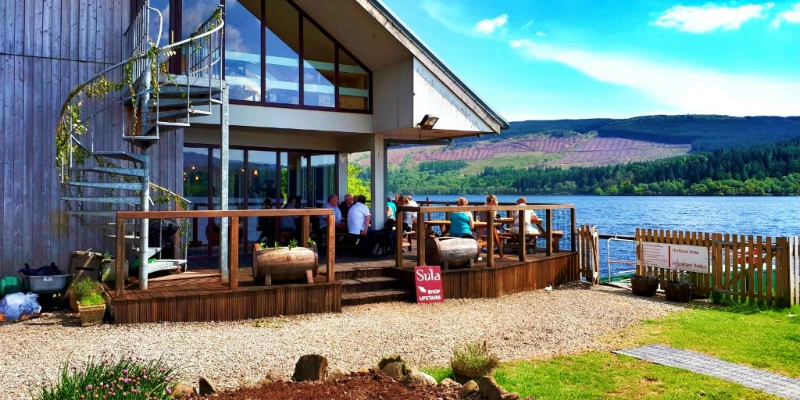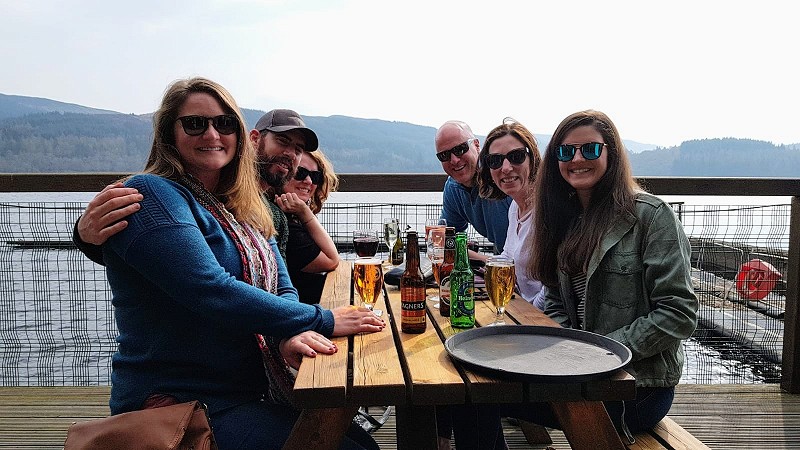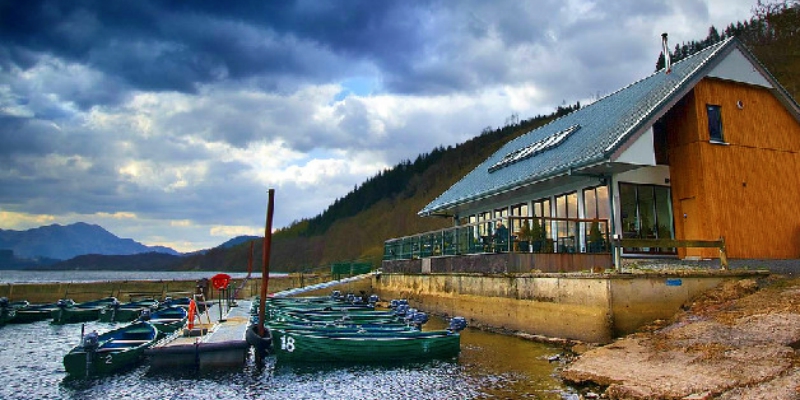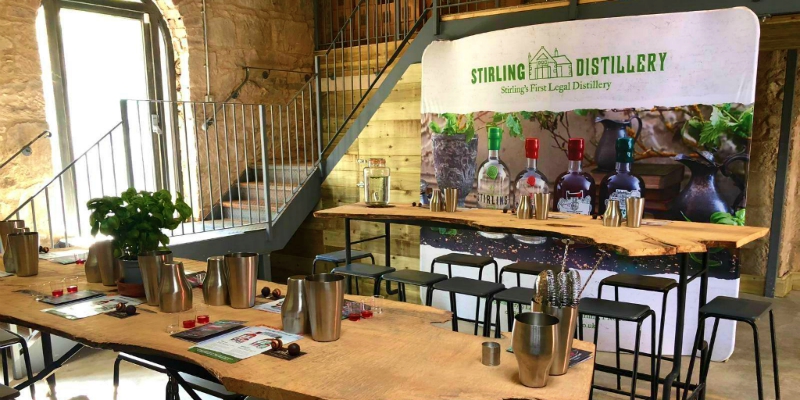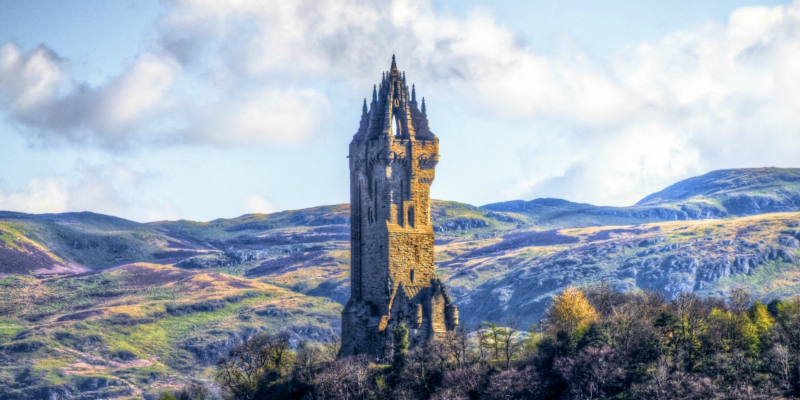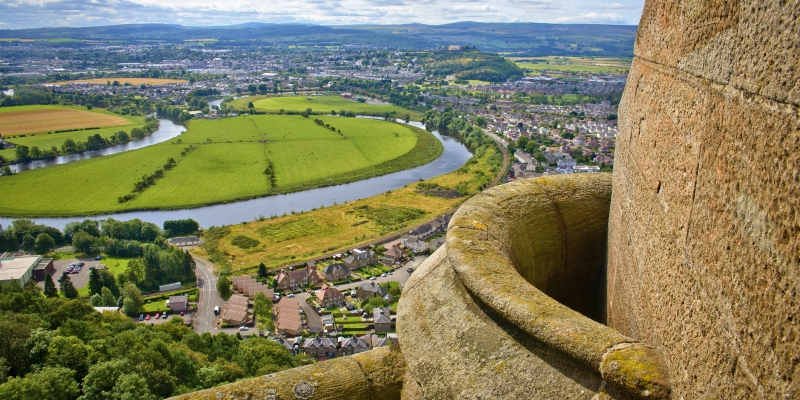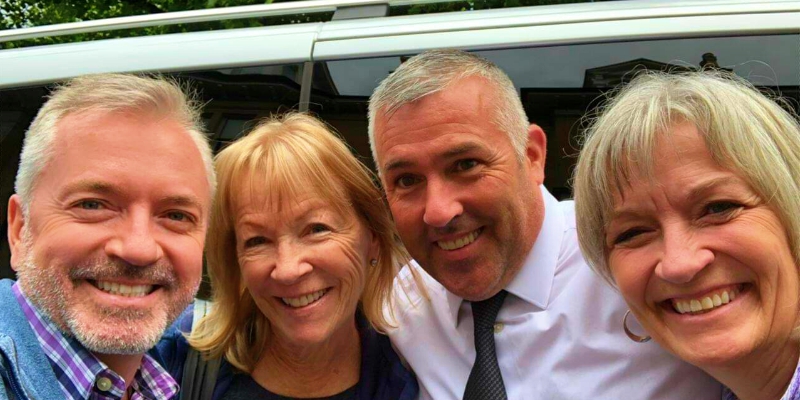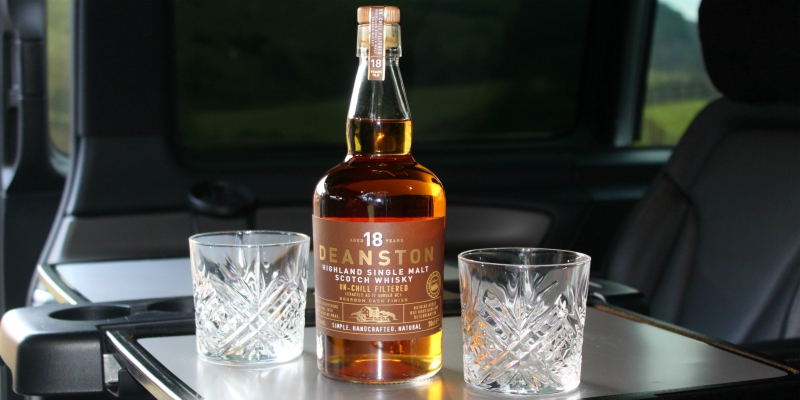 Luxury Private Tours in Scotland
Forth Bridges, Deanston Distillery, National Wallace Monument, Roman Bank Restaurant, Stirling Gin, Scottish Distilleries
Whisky Day Tours with Aura Journeys
With years of experience providing Private Whisky Day Tours in Scotland, we pride ourselves on the service given to every client and traveller.
Appropriate insurance for "Hire and Reward" and excellent public liability cover are in place, ensuring we are working to the rules & regulations of our operating areas.
All Chauffeurs and Guides have been DBS Security checked for your peace of mind and safety.
Drivers have also completed the Aura Journeys driver training program which has continual reviews and assessments.
Vehicles all offer complimentary Wi-Fi and Bottled water along with being valeted prior to your journey.
Our Services are available to all visitors to Scotland who require a professional high-quality service whilst getting competitive pricing.
Luxury Private Tours in Scotland