Follow in the footsteps of one of Scotland's most storied royal figures and visit numerous castles and palaces on this Mary Queen of Scots tour. You can visit Mary's birthplace of Linlithgow Palace, see Stirling Castle where she spent her childhood. discover royal retreats she once frequented, and more (admission fares own expense). You'll also learn stories about her controversial life and history as you explore.
Visit several of Scotland's top castles and royal landmarks in one day
Learn all about the life and history of Mary, Queen of Scots
A Private Tour makes for a personal and customisable sightseeing outing
Round-trip transport with Door to Door Service from any Edinburgh location
The Services and Stories of a Local Scottish Driver
Tour Itinerary
Stirling Castle:
Your tour takes you west towards Stirling Castle where Mary was crowned as an infant and her home until she was 5 years old. Visit the beautifully restored Royal Apartments, where costumed guides tell tales of her life.
Linlithgow Palace:
You travel to Linlithgow Palace the birthplace of Mary, explore this magnificent palace and imagine the sights and sounds. Visit The Four Mary's, a historic Pub with parts dating back to the 16th Century. Enjoy and drink and some lunch surrounded by Mary Queens of Scots Memorabilia.
Forth Road Bridge (Pass By):
As your tour crosses the Fort admire magnificent views across the Firth of Forth as you drive north to Fife. Keep a look out for the UNESCO-listed Forth Bridge as you cross the Forth Road Bridge, then soak up the scenery as you wind through the countryside.
Falkland Palace & Garden:
Following lunch in Linlithgow, you make your way to Falkland Palace & Gardens a favourite retrest of the Stewarts. Mary enjoyed her time here, Hunting, Hawking and playing tennis on the worlds oldest tennis court.
Lochleven Castle:
Lochleven Castle where Mary was imprisioned for nearly a year of her life, and where she was forced to abdicate in favour of her son James. Eventually escaping with the help of George Douglas but after defeat at the Battle of Langside imprisioned again in England.
Craigmillar Castle:
The castle of Craigmillar is one of the most perfectly preserved castles in Scotland and is often called Edinburgh's second Castle. Even today, the castle retains the character of a medieval stronghold. Building began in the early 15th century, and over the next 250 years the castle became a comfortable residence surrounded by fine gardens and pastureland. The castles history is not only closely involved with the city of Edinburgh, but plays an important part in the story of Mary Queen of Scots who fled to Craigmillar Castle following the murder of Rizzio. It was in the castle where the plot was hatched to murder Marys husband, Lord Darnley. Built round an L-plan tower house of the early 15th Century, Craigmillar was much expanded in the 15th and 16th Centuries. It is a handsome ruin, including a range of private rooms linked to the hall of the old tower.
Your day is planned to cover all the sights and attractions of Mary Queen of Scots at your pace, with no waiting for other passengers. If there is something you really want to see Aura will ensure it is added to your itinerary. With so many places to visit our sightseeing tour allows you to sit back and relax in luxury taking in the stunning scenery and if you want to stop you can. Just remember this is Your Day Your Way!
Tour Note:
A number of the locations on this Tour can close due to Poor Weather or the time of year, please always check with Aura Journeys prior to makeing a booking for opening times.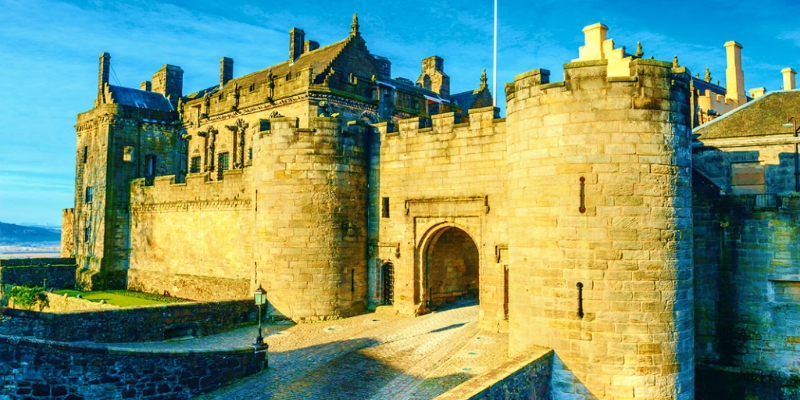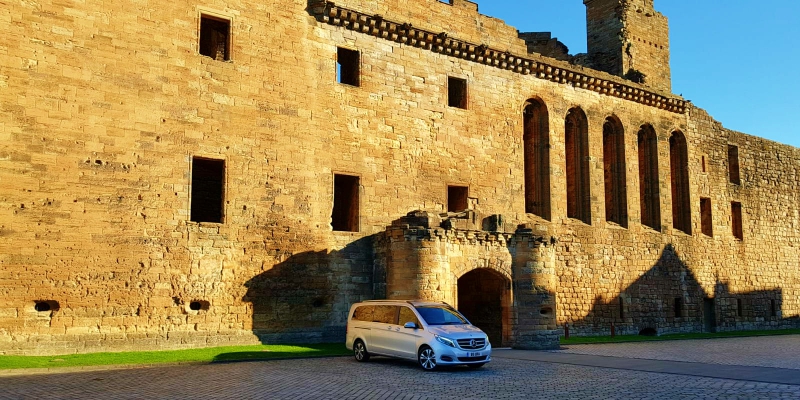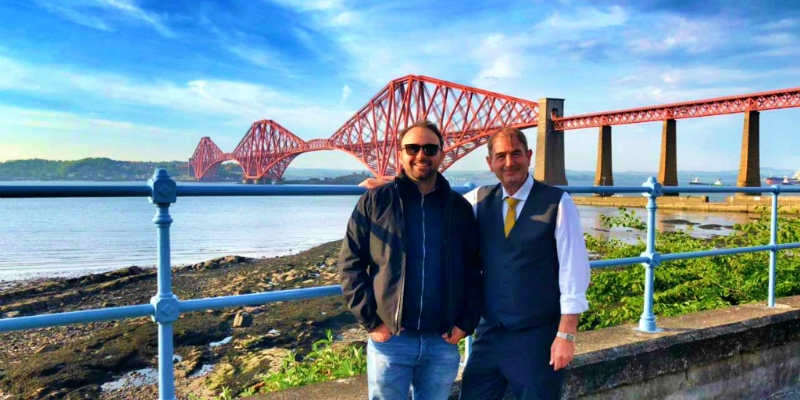 Enquire About This Tour
Stirling Castle, Linlithgow Palace, Loch Leven Castle, Four Marys Pub, Edinburgh Castle, Falkand Palace
The itinerary above is only a guide as other historical sites can be incorporated into a tailored sightseeing tour of your own making. The tour price does not include your entrance fees, lunches, dinners or the chauffeurs gratuity.
Enquire About This Tour